The Ministry of National Security congratulates the officers of the Royal Bermuda Regiment [RBR] and the Bermuda Police Department [BPS] for attending a specialist training course held earlier this month.
Lt Halston Farley – Cayman, Lt Theo Kelly – Cayman, Lt Gabe Rabess – Cayman, Capt Adrian Parker – Turks and Caicos, Capt Francis Glinton – Turks and Caicos, Lt Jonathan Stone – 3 PWRR, Lt Rob Blackman – 3 R ANGLIAN, Lt Chris Matvey – RBR, Lt Sheldon Fox – RBR, Lt Alex Gibbs – RBR, Lt Andrew Wallace – RBR, A/Capt Travis Stephens – RBR, Lt Ryan Eve – RBR, Insp Andrew Excell – BPS, Lt Col Benjamin Beasley – RBR, Maj Thom Wood – RBR, Maj Pete White – Royal Welsh, Maj Ian Bond – Mercian Reg, Capt Alvin Harvey – RBR
"The nearly two-week course, led by two British Army instructors from the Land Warfare Centre, has been tailored to junior army reserve officers to advance their tactical awareness and leadership," a doorman said. -word.
"Normally, Royal Bermuda Regiment students traveled to the UK for training; however, for the first time, Bermuda was chosen as the course location.
A/Capt Travis Stevens and Lt Theo Kelly presenting at the union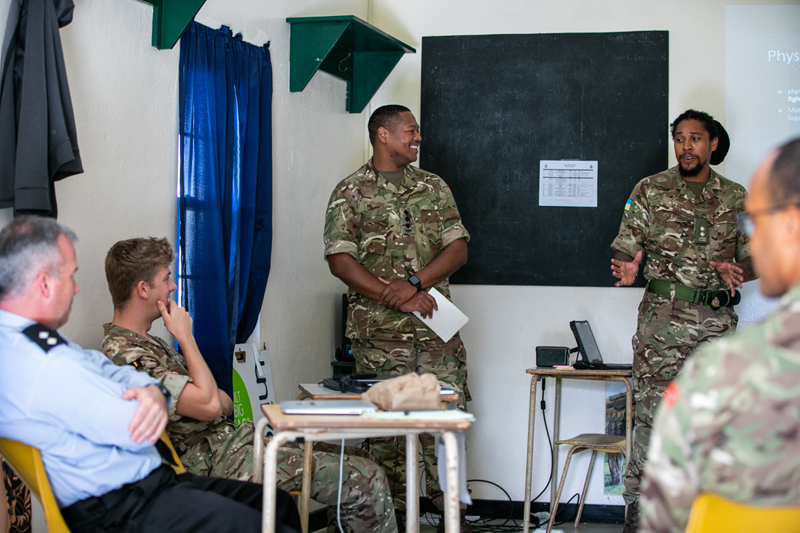 "Two BPS officers were also able to participate in the course, building on the long tradition of collaboration between the two departments.
"Officers of the Cayman Islands Regiment, Turks and Caicos Regiment, Princess of Wales Royal Regiment [PWRR] and the Royal Anglian Regiment [R ANGLIAN] were among the students who successfully completed the Junior Officer Tactical Awareness Course [JOTAC R] March 21, 2022."
Lt Andrew Wallace presenting to the union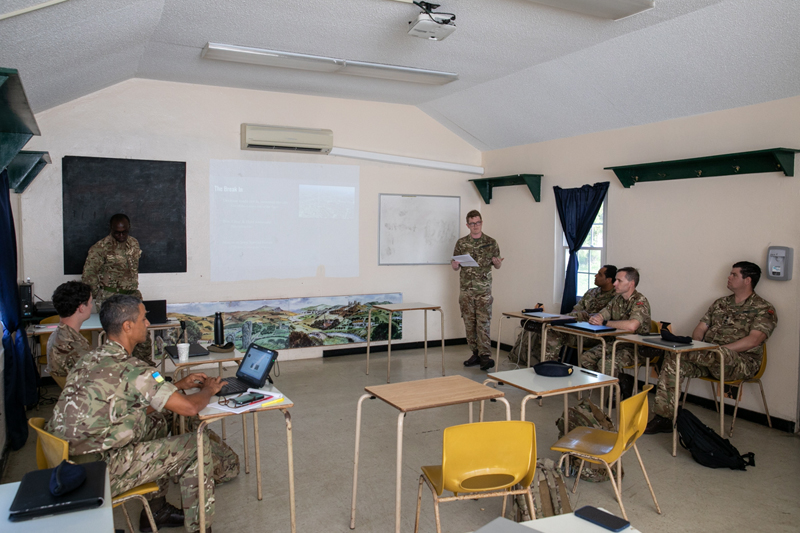 Learn more about
Category: All news