Campagna Academy is launching a leadership training program in partnership with the Leadership Institute at Purdue University Northwest.
The program will focus on leadership development for 10 selected leaders within the Campagna Academy.
"We hope this personalized, research-based leadership training will provide participants with practical techniques and tools," said Mekisha Neal-Richardson, associate director of the Purdue University Northwestern Leadership Institute.
The training program will include presentations and leadership development activities led by the institute team, which includes leadership experts from academia and business. The seminars will include the latest evidence-based leadership content and learning activities to create experiences that build leadership skills.
"Campagna's mission-driven culture has helped develop a group of leaders who are passionate about making a difference in children's lives," said Elena Dwyre, CEO of Schererville-based Campagna Academy. "Our partnership with the Purdue Northwest Leadership Institute recognizes their talent and sacrifice (and) the training program was created with the current needs and long-term plans of our organization in mind."
Campagna Academy was founded 75 years ago as Hoosier Boys' Town. Today it is a residential treatment provider with a program certified to work with children with intellectual and learning disabilities as well as people with medical and psychiatric needs.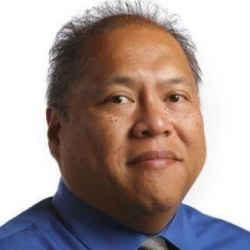 Latest posts by Larry Avila
(see everything)